Festive Cheer
Celebrate in style with festive wines and gift-worthy bottles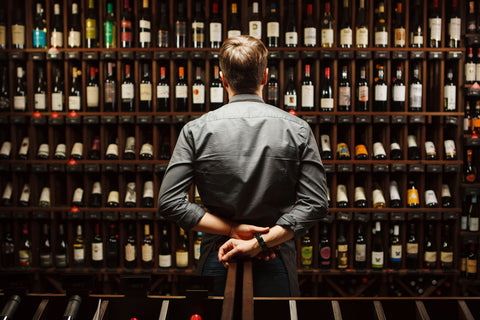 Consciously Curated Goodness.
We unearth quality small-batch wines worth drinking, which won't leave a hangover for Planet Earth.
Our artisanal winemakers nurture the earth from which the vines grow and each bottle has a net positive climate impact from vineyard to doorstep. 
Discover the world's best organic wines. 
We personally vouch for every bottle …. these are the wines we enjoy to drink and share with others, from casual nights-in to special occasions. 
To seriously good wine!
Dale, Martin, Rob & Toby
Wine&Earth Founders
"Wine from the Gods! Amazing selection and stunningly beautiful ... You'd never go back to supermarket brands."
"Outstanding wines and completely unique ... have never been anywhere else since ... used to be a Majestic regular!"
"I tried them as I heard that organic wine gives you less of a hangover. A good selection ... fairly priced and worth every penny!"
"It takes a lot to stop my guests mid sentence ... The Domaine des Louis Crozes Hermitage did just that."
"My default gift option for friends & family. The sustainability creds and beautiful recycled packaging add a special dimension."
"I had been looking for a good collection of organic / biodynamic wines - love what they've put together."
Seriously Good Wine
How a wine merchant should be.
Only quality wines, as selected by top sommeliers. Every bottle passes our taste-test.
Only thoughtful producers who understand that future generations need the land too.
Every bottle is climate positive from grape to glass, including free carbon neutral delivery.
Proud to be rated "Excellent" by customers on TrustPilot. (Average rating of 5 stars.)
Only great wines. If you find the quality to be under par, we'll send a replacement. No quibbles.