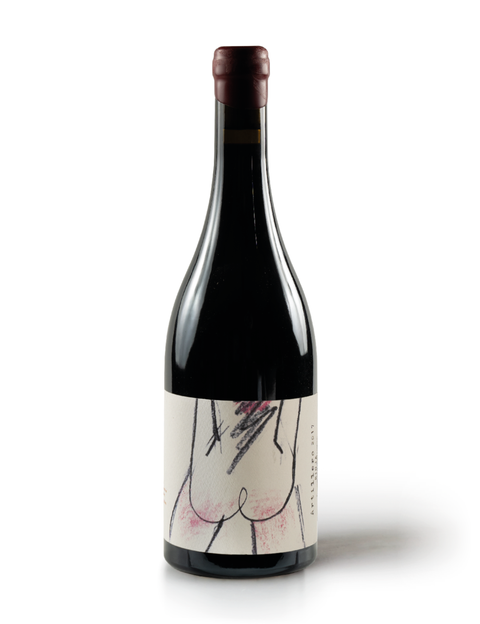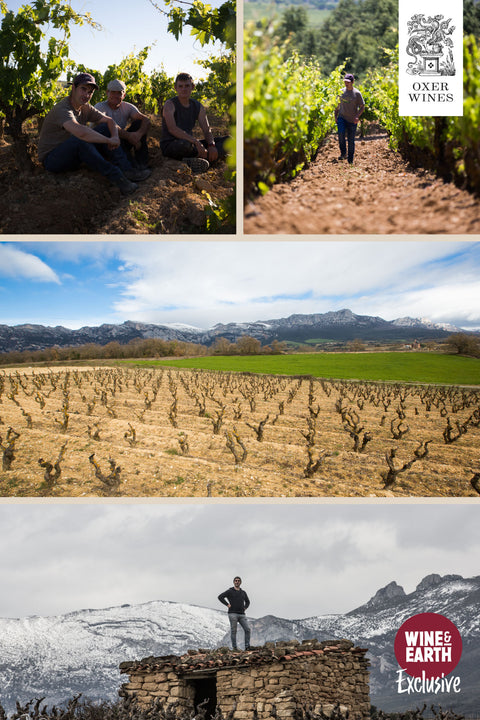 Oxer Wines
Artillero Rioja 2017
DOCa Rioja, Rioja, Spain
100% Tempranillo | 14.0% ABV
Discover the 2017 Artillero which is the perfect expression of Tempranillo from old vines growing on the soils of Rioja Alavesa. Powerful, yet elegant. Forest fruit (wild strawberry, bramble, cherry) together with the well-integrated oak give Artillero its softness. This is balanced by a pleasantly fresh acidity and grippy but fine-grained tannin structure.
Tasting Notes
Artillero shows flavours of black fruit, roasted plum, sweet spices,
violets, thyme and a touch of leather. An intense lively wine.

Service & Food Pairing
Service: Serve at 12-15°C.

Food Pairing: Excellent with beef, lamb, game, pork, pasta in tomato sauce and vegetarian dishes.

Meet the Winemaker
The winemaker, Oxer Bastegieta always wanted to make wines in the Rio de Janeiro of Álava, and in 2005 he went to Guardia, charmed by the peculiarities of the area. He made his first wine in 2009, buying grapes from local growers (from old vineyards). It was a successful experiment. Falling in love with the area and its wonderful vineyards, Oxer made a decision: to take root there and develop the art of viticulture and winemaking there. Despite being relatively new in the region, it had already begun to gain local and international recognition.

"As a natural assistant I believe in expressing the landscape through my wines. I use organic and biodynamic methods, because I think it is the only way to show the character and landscape. The winemaking is all with my hands and using pure materials (concrete vats, foudres, amphoras), indigenous yeast and calm fermentations. Infusing the wines rather than extracting. I just go with the wine. It's about connection, knowledge, the vines and the winemaker." says Oxer


About the Vineyard & Estate
A 101-year (1919) old vineyard of 1 ha located in Elvillar (Rioja Alavesa) at 600 metres altitude with calcareous clay composition.
A mixed plot of Tempranillo, Viura and Garnacha Blanca that only yields 3000 kg per hectare.
The full low-down
Red | Still | 75cl | 14% ABV
Annual Production: 2300 bottles
Recognition: Artillero 2018: 93 points - Robert Parker 2020 Artillero 2017: 92 points - Tim Atkin MW Rioja 2020 Special Report Artillero 2016: 91 points - Tim Atkin MW Rioja 2019 Special Report Artillero 2014: 92 points - Guía Peñin 2019 Artillero 2014: 92 points - Robert Parker 2016 Artillero 2014: 92 points - Tim Atkin MW Rioja 2017 Special Report Artillero 2014: 93 points – James Suckling 2016 Artillero 2016: 91 points – Tim Atkin 2019
Vinification: The fermentation of the hand-picked grapes is carried out in open vats and barrels using indigenous yeast. The malolactic fermentation takes place in used French oak barrels of 500 liters. After racking the wine remains for another 12 months in oak for ageing.
Why buy from Wine&Earth?
We care. About wine. About the planet. And about providing brilliant service.
Only the best quality wines, as selected by top sommeliers, make it into our portfolio.
Our sole focus is on ethical producers who nurture the land for today and for the future.
We offer free carbon-neutral delivery to your door when you spend £150 or more.
Proud to be rated "Excellent" by our customers on TrustPilot (average rating: 5 stars).
If you're ever unhappy about the quality, we'll send you a replacement bottle for free.
Quality Organic Wines
At Wine&Earth we specialise in curating eco-friendly wines from independent producers around the world. In this collection, we feature our delicious certified organic wines and biodynamic wines.