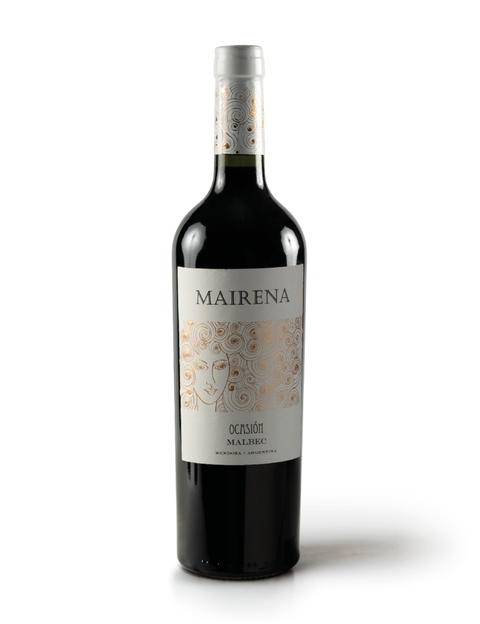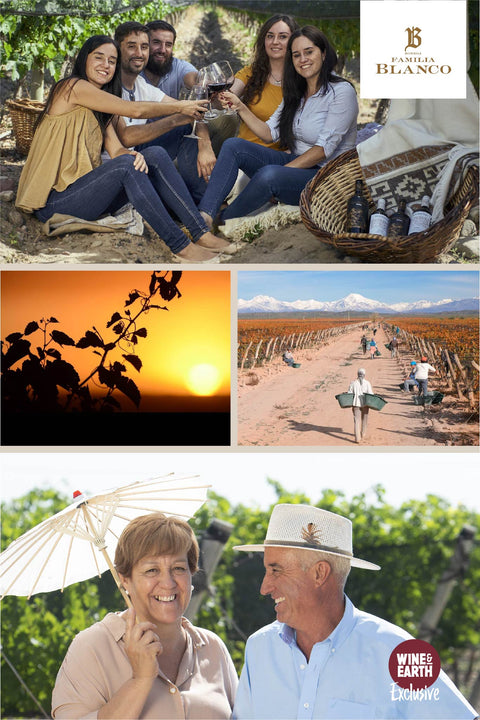 Familia Blanco
Mairena Malbec 2019
Mendoza, Argentina
100% Malbec | 13.5% ABV
We are delighted to offer this Argentinian red wine made from 100% Mendoza grapes in the Mendoza region of Spain. Notably rich in colour, this Malbec opens with an opulent nose of sweet crushed blackberries, licorice, spice, and savoury meaty notes. Despite being quite plush on the palate, it is still nicely balanced with appealing lifted acidity.
Tasting Notes
Red fruits, strawberry, plum & violet flavors; freshness and soft oak notes on the nose. The palate is sweet, with good tannins and a persistent finish. Elegant wine with excellent balance.
Service & Food Pairing
Service: Serve at 14° to 16°C. Open 30' minutes before tasting.

Food Pairing: Red meats, grilled steaks, etc.

Specific recommended dishes: Filet and pork brochettes with cous cous/Beef tenderloin stuffed with vegetables, dried plums, almonds, accompanied by Andean potatoes.
Meet the Winemaker
Gabriel L. Blanco & Giuseppe Franceschini
About the Vineyard & Estate
The winery based in Luján de Cuyo district of Mendoza. Ugarteche is characterized by big thermal amplitudes, high altitude vineyards and stony-sandy soils of eolic and alluvional origin. All these characteristics create small size berries with high concentration and unique flavours and aromas.
The full low-down
Red | Still | 75cl | 13.5% ABV
Recognition: Best Buy Tasting.com (´14)/90 pts. Jamessuckling.com (´15)/92 pts. Jamessuckling.com (´16) /91pts. Jamessuckling.com (´17).
Cellaring: Ready to drink now.
Vinification: The Malbec grapes are cultivated in Mendoza, where the vines flourish in clay-rich soils. With the nearby river providing a harmonizing influence, the grapes undergo a deliberate ripening process, enhancing their aromatic complexity.

At the precise moment of optimal ripeness, skilled hands meticulously hand-harvest the grapes. Following the harvest, the grapes swiftly make their way to the winery, where they are carefully sorted and expertly crushed. Subsequently, fermentation occurs in small wooden vessels under closely monitored temperatures.

After the fermentation is complete, it undergoes a further 6-month maturation period in French oak barrels.
Why buy from Wine&Earth?
We care. About wine. About the planet. And about providing brilliant service.
Only the best quality wines, as selected by top sommeliers, make it into our portfolio.
Our sole focus is on ethical producers who nurture the land for today and for the future.
We offer free carbon-neutral delivery to your door when you spend £150 or more.
Proud to be rated "Excellent" by our customers on TrustPilot (average rating: 5 stars).
If you're ever unhappy about the quality, we'll send you a replacement bottle for free.
Quality Organic Wines
At Wine&Earth we specialise in curating eco-friendly wines from independent producers around the world. In this collection, we feature our delicious certified organic wines and biodynamic wines.