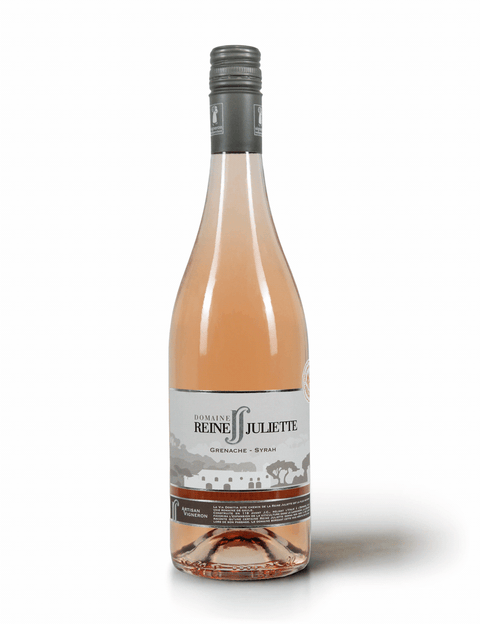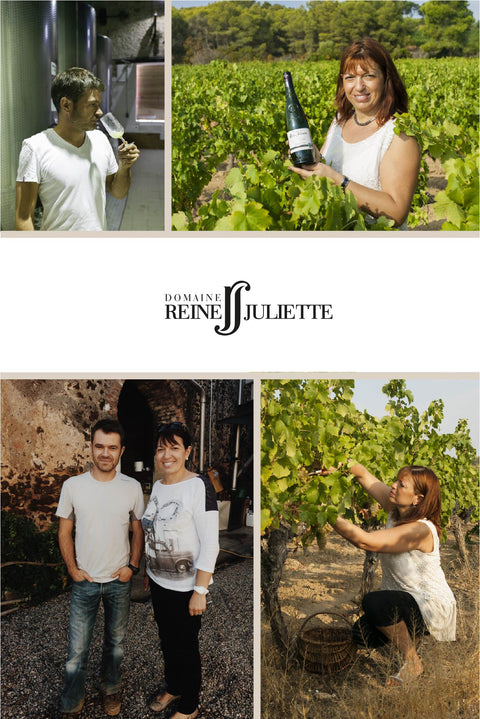 Domaine Reine Juliette
Grenache Syrah 2022
IGP Pays d'Oc, Languedoc-Roussillon, France
Blend: 50% Syrah, 50% Grenache | 12.5% ABV
We are proud to offer this French Rosé wine made from a blend of Grenache and Syrah grapes in the Languedoc-Roussillon region of France. The producer Domaine Reine Juliette uses sustainable viticulture practices in the production of all their wines. This 2022 Grenache Syrah displays a brilliant blush rose colour.
Tasting Notes
Brilliant rosé colour. Notes of raspberry and strawberry, round and jammy, citrus exit.

Service & Food Pairing
Service: Serve at 9-11ºC.

Food Pairing: Great with Grilled white meats, Roast chicken, Mediterranean cuisine, Paella and Asian dishes.
Meet the Winemaker
Guillaume and his sister Marion inherited the estate from their parents in 1985, and they are now joined by his son Guillaume in working the land. Together they are the 6th and 7th generations of Alliès making wine at Reine Juliette.
About the Vineyard & Estate
The 100 hectare vineyard is situated on the southern side of the contemporary A9 highway, which historically was the renowned Via Domitia, connecting Italy to Spain. This ancient road played a pivotal role in the expansion of viticulture in the Languedoc region. Interestingly, the Via Domitia was also affectionately known as "via Reine Juliette" in honour of a queen who once traversed its path. Given its proximity to this historic route, the estate was aptly named after this illustrious queen.

This future involves a commitment to higher quality, reduced yields, and a more conscientious approach to vineyard work, ensuring the continued excellence of their wines.
The full low-down
Rosé | Still | 75cl | 12.5% ABV
Cellaring: Drinking well now.
Vinification: Destemming, Crushing, Selection of juices by dripping pneumatic pressure, 8 hours cold settlement. Strict temperature control (16° to 18°C ) at fermentation. No malo-lactic fermentation.
Why buy from Wine&Earth?
We care. About wine. About the planet. And about providing brilliant service.
Only the best quality wines, as selected by top sommeliers, make it into our portfolio.
Our sole focus is on ethical producers who nurture the land for today and for the future.
We offer free carbon-neutral delivery to your door when you spend £150 or more.
Proud to be rated "Excellent" by our customers on TrustPilot (average rating: 5 stars).
If you're ever unhappy about the quality, we'll send you a replacement bottle for free.
Quality Organic Wines
At Wine&Earth we specialise in curating eco-friendly wines from independent producers around the world. In this collection, we feature our delicious certified organic wines and biodynamic wines.